:
Request for Proposals are Now Being Accepted
GCFV's 29th Annual Statewide Family Violence Conference is now accepting workshop proposals.
Faith Community Trainings
In 2009, the Georgia Commission on Family Violence (GCFV) and the Georgia Coalition Against Domestic Violence (GCADV) launched the Faith and Domestic Violence Initiative in direct response to the findings of the Georgia Domestic Violence Fatality Review Project (the Project), a joint initiative of GCFV and GCADV.

Through fatality reviews, the Project found that sacred communities played a significant role in the lives of victims, abusers, and their families. Through interviews with survivors and with families who have lost loved ones to domestic violence-related homicide, our agencies learned that victims, survivors, and surviving family members consistently turned to sacred communities for support and safety, whether they disclose the abuse they are experiencing or not. We also found that victims are more likely to turn to their place of worship for support than they are to turn to a domestic violence agency. 

These findings suggest that faith communities are uniquely positioned to provide an effective and compassionate response to those who are experiencing domestic violence. The goal of this initiative is to prepare sacred community leaders, including clergy and lay leaders, to respond to domestic violence within the context of their sacred traditions. 
croplogo.jpg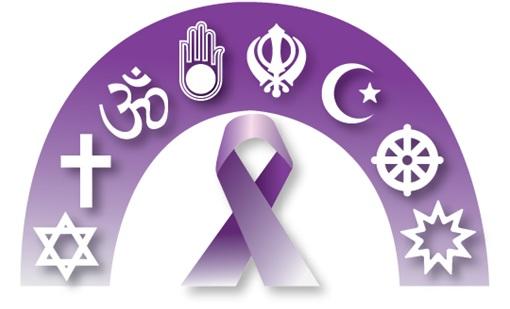 The Safe Sacred Space materials are currently available on the Georgia Domestic Violence Fatality Review's Resource page.